Orthopaedic surgeon, Dr. Whitney Hilton, together with a team of speciality trained therapists are here to diagnose, treat and care for conditions of the hands, wrists and elbows.
From fractures, sprains, arthritis, to sports injuries, we are prepared to determine the best treatment plan and help you regain full use of your hand. Our goal is to help people return to the level of function they had before their problem arose or their injury occurred. We care about you and your complete return do doing what you love.
We take the time to know you and what you are aiming for in terms of outcomes. Each patient receives personalized care and attention from our team. We take the time to explain your condition and educate you as to the non-surgical and surgical options. 
Our rehabilitation team works with pre- and post-surgical patients, sports injuries and performance enhancements.
Services include:
Surgery
Bracing
Injection Therapies
Dry Needling
Custom-made Splints
Strengthening & Stretching
Kinesiotaping
Ultrasound, estim, and iontophoesis
Adaptive Equipment
Edma Management
Soft Tissue Massage and Trigger Point Release
Pain Management Strategies
Fine Motor Coordination
For appointments, referrals or consultation, please call (603) 542-7666
Fax Number: (603) 542- 9312
Board Eligible: Orthopaedic Surgery
Hand & Upper Extremity Fellowship: University of Massachusetts • Worcester, MA
Internship & Residency: Franciscan Health • Olympia Fields, IL
DO: A.T. Still University of Kirksville College of Osteopathic Medicine • Kirksville, MO
BS: Cellular Biology • University of Denver, Denver, CO
Professional Affiliations: American Society for Surgery of the Hand Candidate Member, American Academy of Orthopaedic Surgeons, American Osteopathic Academy of Orthopedics, American Osteopathic Association, and AO Trauma Foundation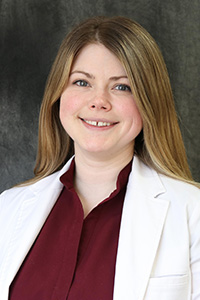 Felicia Bickford Butler, PA-C
MPAS: MGH Institute of Health Professions, Charlestown MA
BS: Medical Biology, University of New England, Biddeford ME
AA: Dance, Dean College, Franklin MA
Certificate: Orthopaedic Technology, NHTI, Concord NH
Member: American Academy of Orthopaedic Surgeons, America Academy of Physician Assistants, New Hampshire Society of Physician Assistants